Typically, if a prospect requires more information about a product or service, they would visit a store or call up and speak to a sales representative. Nowadays, when prospects visit a store or call a business, they have already made 90% of their purchasing decision through online research, and are either ready to buy or need a slight push in the right direction.
In the past, when prospects required more information about a product or service, they visited a store or called a sales representative. Today, however, when prospects visit a store or call a business, 90% of them have already made their purchasing decision through online research, and are either ready to buy or only need a slight push in the right direction.
Even though the shopper's journey to purchase has changed dramatically, businesses are still continuing to use outdated methods.
Below you'll find solutions you can implement in your business to keep it up to date.
Online reviews – the new social proof
According to Bright Local, 88% of prospects read some sort of online review to learn about the quality of a local business: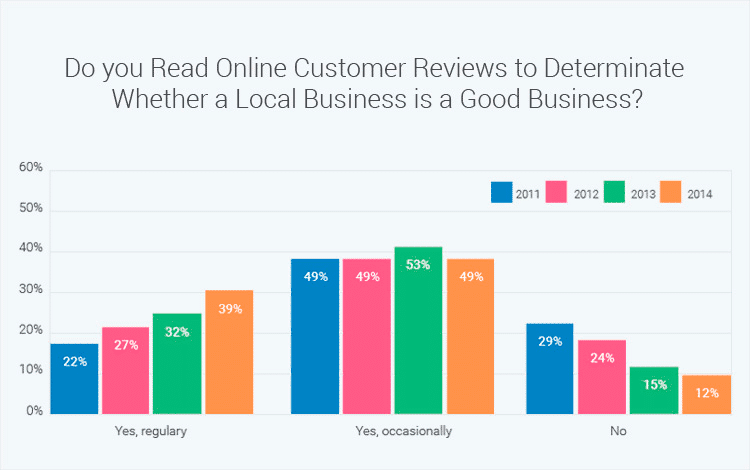 Source: BrightLocal
Trust is a bigger factor than price for shoppers, and since social proof builds trust, prospects are going online to find signs of it. 72% of respondents in the same study admitted to being influenced by an online review: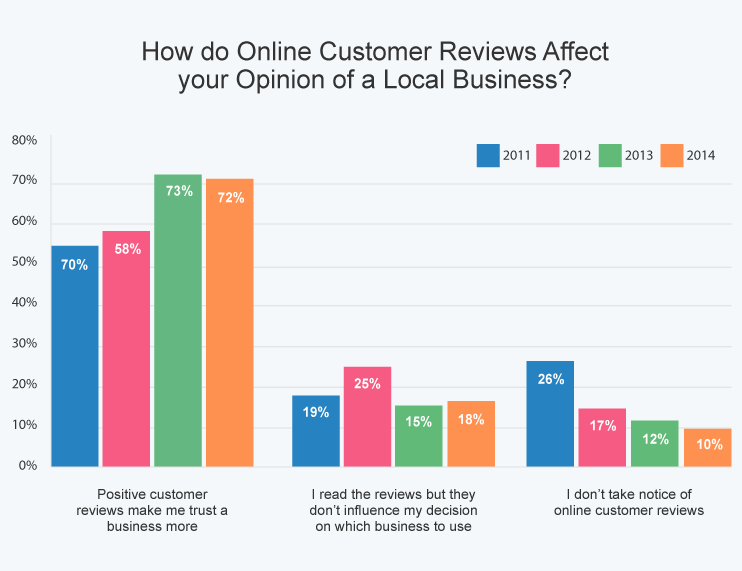 Source: BrightLocal
Moreover, majority of prospects read up to 4-6 reviews before making up their mind: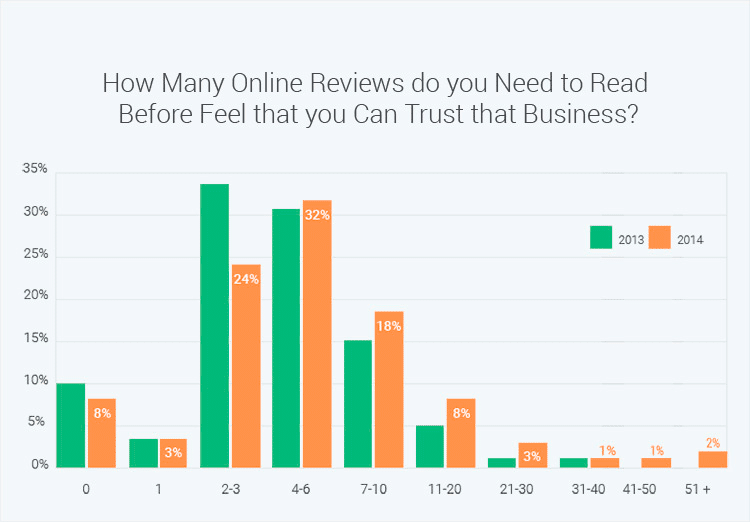 Source: BrightLocal
The power of a positive review cannot possibly be overestimated. There are several online platforms businesses can use to gain honest reviews from their customers. The most popular include:
Yelp
Facebook
Foursquare
Google Plus
Google is the First Part of a Shopper's Buying Journey
Parago looked at how consumers are researching and buying products across 11 popular industries. Google search and other online websites were the mediums consumers researched first for 8 of the 11 industries: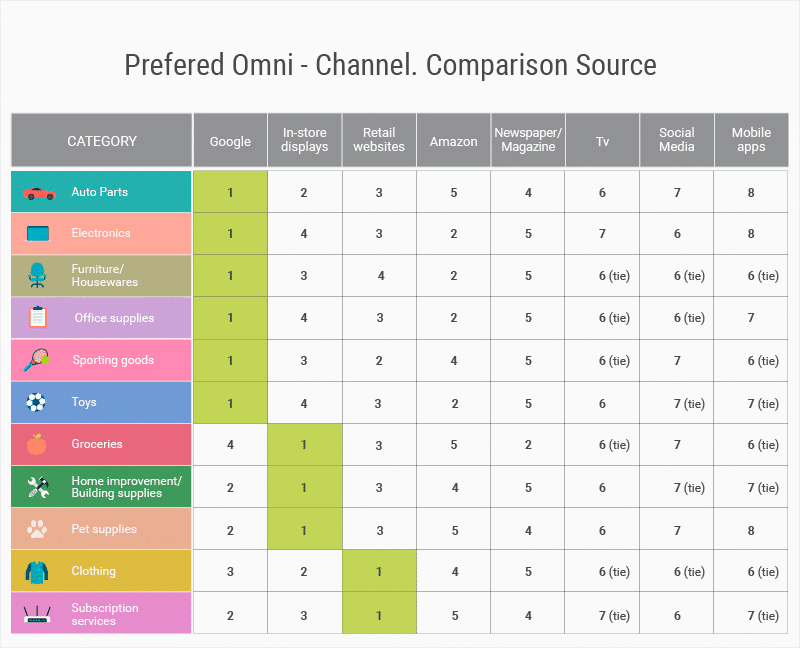 Source: Parago
Google's study Understanding Consumers' Local Search Behaviour revealed that consumers rely heavily on their search engine when it comes to product research.
The study found that 53% of mobile users research a product or a company online before purchasing, while a staggering 83% of shoppers do their research on a desktop: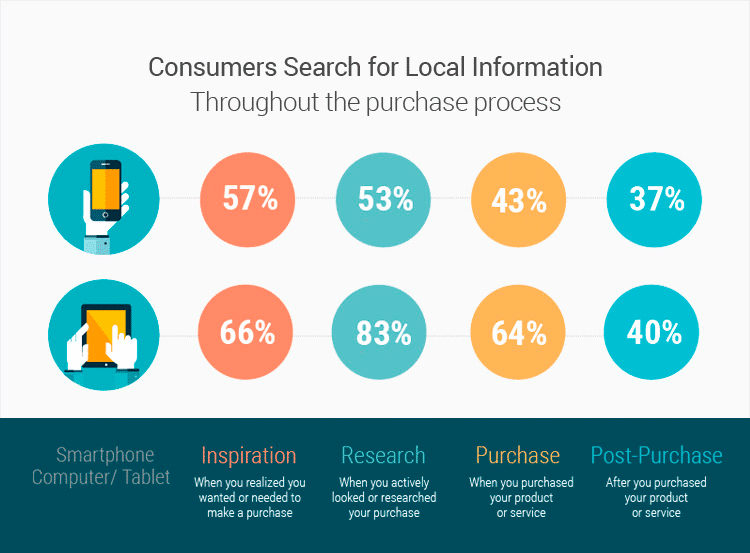 Source: Google
Shoppers are researching at every level of the purchase process independently, cutting out direct communication with businesses. The most staggering revelation from Google's study was that 1 in 2 shoppers visit a store within a day of researching a product online: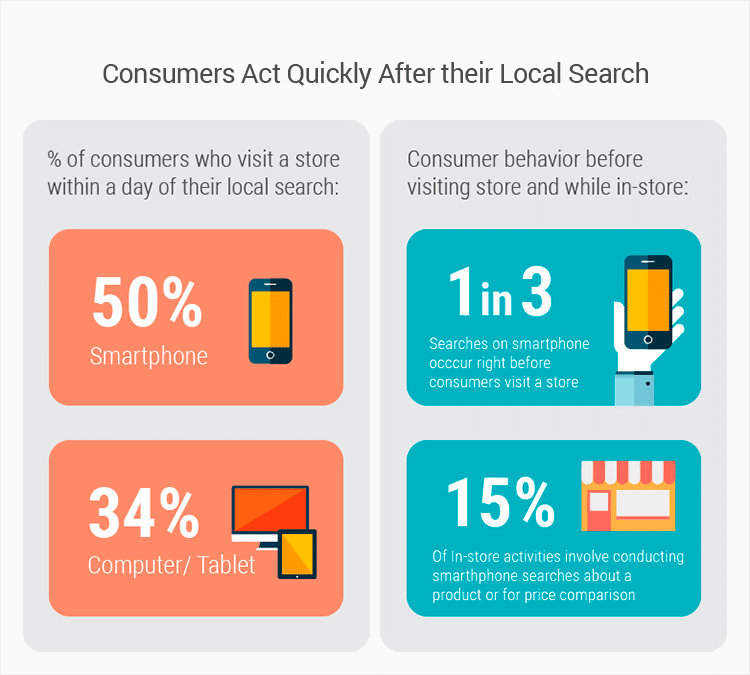 Source: Google
If the majority of shoppers are doing research online, what does this mean for businesses and their sales teams?
Inbound Marketing is the Key to Success
The Internet has made shoppers independent. They no longer need to speak to sales representatives to help them with their buying decision. Instead, they are turning to social media for advice: they ready customer reviews on Yelp or read blogs of companies to gauge what knowledge and expertise brands have: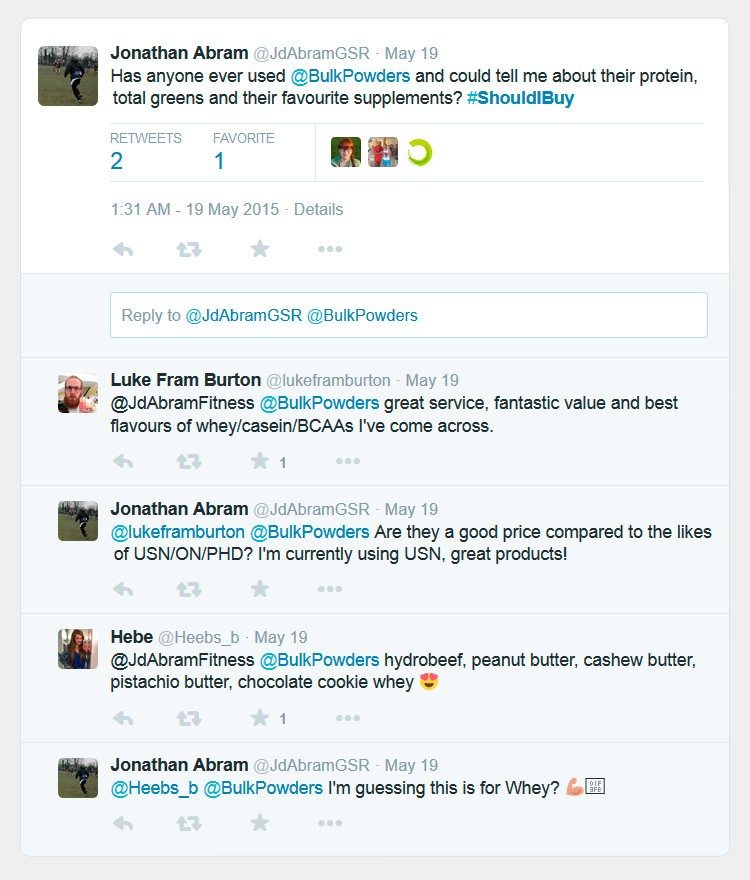 Businesses used to have large sales teams manning the phones and emails. Today, however, marketing teams should be carrying out various roles that supply shoppers with the information they need, using a number of online mediums. These mediums could be: content marketing (blogging), social media managing, paid advertising, website optimizing, or SEM.
The Role of the CMO is Changing
As businesses are reacting and adjusting their strategies based on consumer behavior, CMOs also need to perform more diversified tasks. Usually, a CMO's role consists of building a brand, creating highly defined marketing strategies, and doing market research. While these responsibilities are always going to be important, CMOs now have to take on additional workload to transform their business to best fit into the current consumer buying patterns.
Online health diagnostic tools
With readily available medical information on the Internet, already physicians and doctors are being called on less. Today, consumers can quickly diagnose their symptoms and learn about necessary medicine all on their own.
Noticing this trend, health stores have started to integrate in-store health appraisal kiosks that provide customers with free health assessments to bridge the gap between the Internet and store, and to better serve their customers.
Summary
From early childhood through adulthood, the shoppers of tomorrow are surrounded with smartphones and laptops. Easy access to Internet and information has become a fundamental part of their lives. The businesses need to take this phenomenon into consideration while crafting the social reach of their brands. Instead of standing idle, businesses need to create and put forward the content shoppers are looking for via online mediums consumers use the most.